Newcastle United fans have taken to Twitter to voice their opinions as a new update surrounding their reported potential takeover emerges. 
The official Newcastle club Twitter account revealed the club have lost their bid to have a certain lawyer removed from their legal battle regarding their rumoured potential takeover involving Saudi Arabia's Public Investment Fund (PIF).
The Magpies' current owner, Mike Ashley, is actively looking to sell the Tyneside club, but this latest development has not helped his plans to sell to the consortium, which was led by Amanda Staveley.
As per The Athletic, the lawyer in question, who will chair the arbitration panel, is thought to have advised the Premier League over changing their owners' and directors' test – the process by which the Staveley-led takeover bid was put through last year.
The Toon Army have been let down by numerous failed takeover attempts in the past, but this one appears to hurt the most.
Newcastle fans reacted to the tweet from the club, with many seemingly frustrated with this potential takeover taking yet another blow.
"If this doesn't prove corruption I don't know what will. An arbitration chairman with prior knowledge, history with EPL so bias is there and the EPL don't want anything public so clearly have something to hide. #NUFC #PremierLeagueIsCorrupt"
"Hang on here a minute! Arbitration in any case is supposed to be carried out by an impartial person/group of people! The club has proved that the chair is not an impartial person, how can that be overruled? That's worrying."
"So basically nothing has happened yet but they will keep trying?"
"Already, the thoughts of bias and corruption will be in everyone's head if the judgement goes against NUFC. Surely, it's a conflict of interest? I am glad to see that arbitration is actually happening though. Once it's done we can move on, one way or another."
"So even the arbitration case is fixed."
Will this Saudi-based takeover happen?
Yes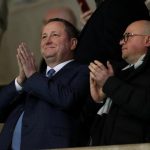 No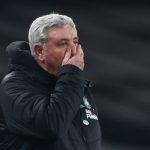 It is clear the Newcastle fans are frustrated by this development and it is not the one they were hoping for, however, the sooner this is resolved the better for the fans – regardless of the final decision.