A lot of Newcastle United fans have flocked to a post from NUFC 360, which quote-tweets a post from Newcastle United's official club page.
From here, you can see that Matty Longstaff was playing for the Toon's Under-23s on Monday, just a day after the first team had played West Bromwich Albion, with the midfielder not making the squad.
This led NUFC 360 to discuss Steve Bruce's decision to barely play the 20-year-old this season, and led to many Toon fans slating Bruce for his decision to omit him from the starting lineup.
"People seem quick to forget that when he stepped in for those 3/4 games starting with City, we looked so much better with his energy in the middle of the park. He was unfairly dropped afterwards and hasn't been seen since. Bruce hasn't got a clue."
"One of our best midfield pairings was against Liverpool – Matty and Hayden. There was energy .. which is what we lacked yesterday and the last three games beforehand. He deserves a chance."
"Backs against the wall and Bruce is obvs trying to send a message to the first team. It's a disgrace that he hasn't played recently and would have him starting in front of Hendricks or Shelvey. Remember Bruce "loves" the club ……"
Do you think Longstaff has been harshly treated?
Yes, he should be involved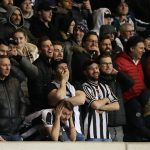 No, he doesn't deserve to be playing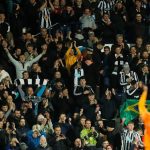 Longstaff signed a new deal with Newcastle last summer after he made 15 appearances in all competitions for the first team in the 2019/20 season.
However, since then, he has barely played a first-team game and has only managed five appearances for the Toon's first team this season.
The treatment of him and his brother Sean is said to have baffled many members of Newcastle's squad, and it has clearly confused these Toon fans as well.
"What was the point in blocking his loan move to Watford?? Which in turn stopped Bruce getting his other main target Choudhury… if he isnt going to make the 1st team bench anymore"
"Didn't we fight tooth and nail to give him a contract? For this to happen?"
"Block a move to a championship side so he can play Mickey Mouse youth team football"
Longstaff's contract expires in the summer of 2022, so he still has time to turn his Toon career around, but under Bruce, it looks to be going nowhere.