A lot of Newcastle United fans have flocked to a post from NUFC 360, which has relayed news from the Daily Mail concerning Jonjo Shelvey's interview about Steve Bruce last week.
The Toon midfielder, speaking to Charlie Austin and Oli Bell on the Studs Up podcast, waxed lyrical about Bruce, but there are claims from the dressing room that some players were not happy with this, while others thought that Shelvey was being forced to say it.
This information is included in the same piece detailing Matt Ritchie's bust-up with Bruce and the matter has drawn in many Toon fans.
"Wee need to get the manager out soon as possible, it's crushing this club"
"

This club is officially mudded"
Do you think Shelvey was forced to praise Bruce?
Yes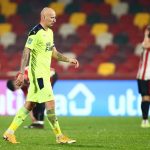 No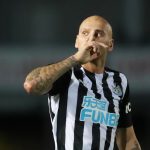 Things do not seem to be too good in the Toon's dressing room, and it is clear that there are problems after this latest incident.
This post continued to draw in Toon fans, who think that Shelvey was happy to say what he did because Bruce allows him to do what he wants on the pitch.
"He only said that because he doesn't have to do anything and drop 2s and 3s and will start week in and week out"
"It was utterly embarrassing tbf."
"No surprise. It was cringey & dreadful to listen to."
"Oh my"
Newcastle are in a dangerous position, heading into the latest slate of midweek games just three points above the relegation zone and face a crucial run of fixtures against West Bromwich Albion, Brighton & Hove Albion and Aston Villa.
However, you would think that all of this noise is unlikely to help matters, and we will be interested to see how the Toon perform on Sunday.