A lot of Newcastle United fans have flocked to a post from Mark Douglas in which The Chronicle reporter slams the club's hierarchy for the situation the Toon find themselves in.
Douglas believes that the likes of Mike Ashley and Lee Charnley didn't believe that the Toon were in any trouble, and now that they are won't bow to pressure, and he also believes that this is the most avoidable relegation fight that he can remember.
This post drew in these Toon fans who seem to be resigned to their club being relegated to the Championship.
"They signed up for this the moment they let Rafa leave and decided to bring Bruce in. He was never the right man. Nothing in his entire managerial career suggested he could be successful. He was doing an average job in a much poorer league. They actively chose this."
"This will be the most avoidable relegation, how Bruce is still in charge after 2 wins in 18 games in ridiculous. Does Ashley really believe Bruce can turn this form around, he has to go, this squad of players should not be relegated, it's desperate management."
"The whole club is arrogance personified. It comes from the top and has been made worse with Bruce as now the players are almost above criticism. Some of them have regressed badly and I suspect it required a certain previous manager to keep them focussed and egos in check."
Would this be the worst relegation?
Yes, without a doubt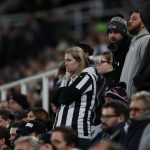 No, the others were worse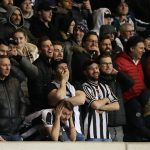 The Toon are on a dreadful run of two wins in 15 in the league, yet they have not acted and sacked Steve Bruce; instead, he remains in charge as the Toon slip closer and closer to the relegation zone.
Fulham's win on Sunday narrowed the gap to just a point with Brighton & Hove Albion below Newcastle by one point.
This post continued to draw in angry Toon fans.
"Mark we are doomed."
"It's so painful – Like watching a vessel slowly take on water and sink into the depths but the boat owner and captain isn't issuing an 'Abandoned ship', order"
"Don't see us winning another game. Just draws and defeats sadly. Fulham and Brighton have worse squads but far better managers."
Since Bruce was appointed the Toon's manager, he has spent over £100m on new players, yet here Newcastle are floating around the relegation zone.
There are still plenty of games left but with Bruce set to keep his job, many Toon fans now accept relegation.