Phil Hay has been speaking on the latest edition of The Athletic's The Phil Hay Show about all things relating to Leeds United.
One of the topics that he spent a little bit of time on was league positions and what sort of finances the Whites could earn depending on where they finish.
Their 2-1 win over Fulham moved them 13 points clear of the relegation zone, so it looks like Leeds will be safe in the Premier League for another season.
Hay revealed that chief executive Angus Kinnear would be keeping a close eye on where the Whites finish in the table because of the finances involved.
He said: "He will have a definite eye on it, for sure. He has very, very in-depth knowledge of this stuff, Angus, as any chief executive would at a Premier League club.
"So he will know the difference, and he will know the difference of income that's going to arrive.
"I don't imagine [Marcelo] Bielsa has even looked at the potential difference in income for league positions. I wouldn't imagine it's something that interests him in the slightest or is in any way motivation for him.
"But it is significant; the difference is pretty large."
Do you think Kinnear does a good job at Leeds?
Yes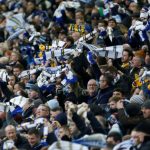 No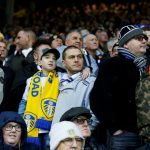 TIF Thoughts on Kinnear and league positions…
Kinnear has consistently provided regular and detailed updates for Leeds fans as often as he can, and we think it is great that he communicates so well with the fans.
Leeds are sat in 11th position with nine games to go, so it will be interesting to see where they can finish in their first season back in the Premier League.
The Whites have been hugely entertaining, having scored 45 goals and conceded 47 goals as well as only drawing three games.
Wherever they finish from here, we think it has been a good season for Leeds, and it is good to hear that Kinnear is on top of the financial side of things.
In other news: 'He's a player I would go for' – Phil Hay tells Leeds to sign 'extremely talented' 25-year-old