Leeds United fans have been demanding that the club sign Dutch midfielder Teun Koopmeiners during the upcoming transfer window.
In a recent article for The Athletic, Leeds United insider Phil Hay, along with Tom Worville laid out some ideas of names that the club need to start looking at to cover Kalvin Phillips should he ever be out of the side for an extended period following a minor injury scare in the early stages of their game against Chelsea on Saturday.
One of the names mentioned was the AZ Alkmaar midfielder and captain, who is currently valued at £15.75m on Transfermarkt. In the piece, he is described as "an extremely strong tackler who mirrors Phillips in his constant attempts to look for forward passes rather than lateral balls." And that "While the match with Phillips is not perfect, it is close enough to suggest that Koopmeiners is an asset Bielsa could refine with coaching."
An assessment that left many Leeds United fans rather excited at the prospect, as they took to social media to show their affection and hope that the club could sign him:
"Koopmeiners is a great option. Will play the Klich 8 role as standard, being able to pick up goals etc, but as and when needed, will be comfortable to play that Phillips 4 role, allowing Klich to come back in off the bench to cover the new 8."
"Koopmeiners please and thanks!"
"Koopmeiners please."
"Koopmeiners. Play him centre mid with Rodrigo. Then put Klich in Cm and Koop CDM when Phillips injured/ suspended"
"Kooooooopmeiners I beg. Unreal at set-pieces attacking and defending. Also can play CM"
"Koopmeiners would be ideal. A leader, strong, good footballer and could play numerous positions"
Do you believe that Leeds will spend big over the summer?
Yes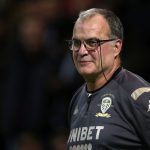 No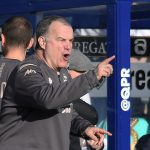 He certainly gets the approval of these supporters, but whether or not he'll get the approval of Marcelo Bielsa is a different matter entirely.