A lot of Newcastle United fans have flocked to a post from The Chronicle, which contains a link to their live blog.
From here, there are comments made by Graeme Souness in the Sunday Mirror (via The Chronicle).
The former Newcastle boss claimed that the Toon is a "graveyard" for managers and that the crowd are "wild and demand success".
These comments have not gone down well with these Toon fans who are fuming.
"1) We don't demand success. 2) He took a team that qualified for the CL and dismantled it, causing the situation we are in today. It's all down to him. The last 15 years are all his fault. 3) He's just bitter because two is true."
"Souness talks trash. Geordies don't demand success, we're actually v realistic. We've not really dreamed of winning anything since the Keegan era. However, we do expect players to put a shift in & pride in wearing the shirt. And Managers to organise, communicate & inspire."
"Shocking manager, didn't understand the club and still doesn't. Funny how he had us close to the bottom 3 and was fired as per usual for him. Roeder – who did understand the club – galvanised the entire place and we finished 7th…"
Are you annoyed by these comments?
Yes, absolute rubbish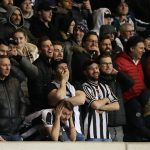 No, he is right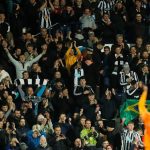 Souness took over from Sir Bobby Robson and guided a Newcastle side that finished 5th in the previous season to 14th.
He also fell out with the likes of Craig Bellamy and bought Michael Owen, who is now hated on Tyneside.
So, he didn't exactly do a great job, and these Toon fans just believe that he is bitter.
"This whole idea that fans should just accept mediocroty is absolutely ridiculous"
"Bitter that his abject failure ended his managerial career"
"That's totally untrue, we don't demand success just a team that competes. Sick of failed managers having a go at us supporters, rafa, kev and Bobby got us that's the difference."
"He is one bitter man…….success? Avoiding relegation is all we can hope for"
These comments seem bizarre, to say the least, considering Newcastle sit in 17th and have won just two league games since they beat West Bromwich Albion 2-1 in December.
Clearly, these comments have not gone down very well with many Toon fans, and we understand why they are so angry.