A lot of Leeds United fans have flocked to a post from Phil Hay, which relayed the news that Patrick Bamford and Luke Ayling had missed out on the England squad.
Kalvin Phillips was included, but despite directly contributing to 18 goals this season for Leeds, Bamford was not selected by Gareth Southgate, with Ollie Watkins getting in ahead of him.
This news has annoyed many Leeds fans who thought that Bamford should have been included in the squad.
"First time I've ever been bothered about an England selection. Unlucky for our Patrick. He's been dynamite but recent misses costly. Time to push on again and another hat-trick at Fulham OnandOn"
"Watkins over Bamford is the biggest injustice in world football"
"What a surprise"
Do you think Bamford was robbed?
Yes, he should have been included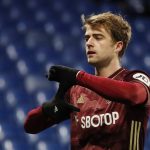 No, he didn't deserve it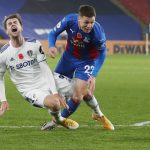 Hay claimed in a follow-up tweet that he thinks Bamford will be "gutted", and after such a stellar season from the former Chelsea man, we can see why Hay thinks that.
This post continued to draw in angry Whites fans.
"Shambles"
"Can't believe Watkins got the nodd before him"
"After all that"
"Go prove them wrong boys.."
The fact that Bamford has missed out on the England squad has clearly irritated these Leeds fans who feel that the 27-year-old deserved a chance.
Certainly, if you compare him with Watkins both in terms of goals and assists, you could argue Bamford has had a better season, so we understand why these Leeds fans are annoyed.