A lot of Celtic fans have ripped into Motherwell's Devante Cole for his kick on Ismaila Soro during the Bhoys' 2-1 win over Motherwell.
Cole appeared to kick Soro in the chest, but the 25-year-old was not sent off and remained on the pitch for the whole game.
However, this kick from Cole annoyed these Bhoys fans who wanted to see Cole punished.
"He's a naughty boy that Cole, if memory serves me correct last time we played them he was nasty"
"That isn't even a tackle it's just a kick in the chest that's so wrong, it's unbelievable, another instant red card"
"Absolute shocking tackle"
Should Cole have been sent off?
Yes, it was an obvious red card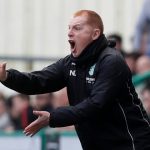 No, there wasn't that much in it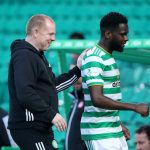 It does seem strange that the £270,000-rated forward managed to stay on the field despite kicking Soro in the chest.
There was no need for Cole to do what he did, and it is staggering that he stayed on the pitch.
Certainly, these Celtic fans couldn't believe it.
"It really has gone beyond a joke"
"Maybe I'm wrong but did Devante Cole not commit another shocker of a challenge against us either this season or last?"
"@ClydeSSB What has Devante Cole got to do to get sent off? The guy is a criminal thug"
It is unclear if retrospective action will be taken against the Motherwell man, but surely he should be banned for this.
There was no real need for Cole to do what he did, and it is clear that his actions, plus the referee not sending him off, angered these Bhoys fans.
We totally understand why they are angry because this was a stupid thing for the 25-year-old to do and it's quite amazing that he  wasn't shown a red card.