Writer and Sunderland podcaster Richard Easterbrook has recently talked about a glowing aspect of the club's takeover.
Easterbrook appeared on the latest episode of the Wise Men Say podcast and the panel discussed multiple issues involving Sunderland and the club's takeover. They talked about the positive aspects of the deal headed by French billionaire Kyril Louis-Dreyfus and Easterbrook believes that the 'clincher' in the deal is the fact that the new owner will be calling the shots now.
Louis-Dreyfus has now become the youngest chairman in English football and his takeover of the Black Cats has been confirmed by the EFL. The 23-year-old is the son of the late billionaire Robert Louis-Dreyfus, who had previously owned Ligue 1 giants Marseille (as per The Guardian).
Yes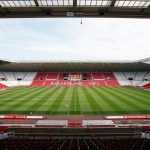 No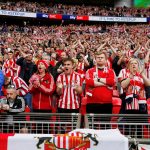 Easterbrook believes that since Louis-Dreyfus is the majority shareholder of the club now, he will have the final say on things and he will seek the advice of the others – and that this is a positive for the club.
He said "I think, for me, the clincher is that Kyril Louis-Dreyfus has taken on a majority share, and will be calling the shots, and also will always get the final say on anything. And as much as he might be leaning on the current ownership group for advice and for counsel, he will be ultimately making the decisions and it's his money that's going to be used for the big ones. So I feel a little easier about that."
TIF Thoughts on the Sunderland takeover…
It has been confirmed that because of the Sunderland takeover, the club is now debt-free. Since Louis-Dreyfus comes from a background and family that has experience of running football clubs – the 23-year-old's mother is a minority shareholder in Marseille after selling the majority of her stake in 2016 – it suggests that he knows the game well enough and perhaps knows how to run a club in a fitting manner.
So that is clearly a positive sign for Sunderland fans and because of that, they should expect some good things from the new ownership, especially since the new owner is a majority shareholder and he'll have control of things.