Celtic fans have been reacting to some further changes in the club's backroom staff.
In the wake of the resignation of Neil Lennon, the club have been making some tweaks to how the dugout at Celtic Park is set to look, with the promotion of assistant manager John Kennedy to 'interim manager'. But along with that, they have also brought in Stephen McManus from his role of U18 coach to play a part alongside the Kennedy and first-team coach Gavin Strachan.
McManus made 200 appearances for the club during his playing days (via Soccerbase) and also went on to be named captain ahead of the 2007/08 season, a position he held onto until he left for Middlesbrough in 2010.
And it looks as if he has got off to a good start in the eyes of the Celtic fans who gave their message of support both via the club's official Twitter feed and the Glasgow Celtic Champions Facebook page, with many claiming his former playing days could provide a much-needed boost for the current team:
"Fully expecting the new defence coach to construct a proverbial dam to stop the flood of goals we have been conceding."
Do you think Paul Lambert would have been considered to become Celtic's new manager?
Yes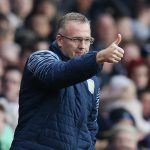 No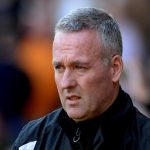 So by their logic if ever the club is failing to score, then they just need to bring in Henrik Larsson to take charge.