Speaking recently on the U Irons podcast, Sam Delaney urged David Moyes not to change the tactical setup of West Ham United in the Hammers' upcoming clash with Tottenham Hotspur.
West Ham have been one of the surprise stories of the 2020/21 season thus far, with Moyes transforming a side who finished just five points above the relegation zone in their 2019/20 Premier League campaign into one who currently occupy fifth place in the league standings, level on points with fourth-placed Chelsea and just 11 behind Manchester City, the league leaders.
However, despite their overall impressive form, the Hammers have often been rather comfortably beaten when facing some of the so-called big-six sides this season, losing 2-1 to Arsenal, 2-1 and 3-1 against Liverpool, 3-0 against Chelsea and 3-1 against Manchester United.
And, speaking on a recent episode of the U Irons podcast, Delaney stated his belief that this is due to Moyes changing the way he sets his side up against bigger opposition, before urging the 57-year-old to attack Tottenham from the off in the club's upcoming Premier League meeting with Jose Mourinho's side.
He said: "I don't think it's been the players' fault necessarily when we've come up short in certain games, I think that sometimes – and god knows I'm not here to criticise David Moyes, who is a hero, if he keeps this up he's close to being a legend – he still is telling them to take a slightly different, more cautious approach to games when we're up against these sides. And I think it's just a mistake. We've got to go for the throat against Tottenham, absolutely go for the throat."
Do you agree with Delaney?
Yes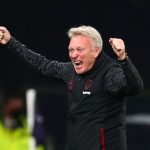 No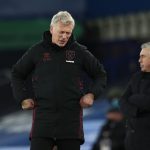 TIF Thoughts on Sam Delaney's comments regarding David Moyes' tactics…
While it is undoubtedly a more difficult task to play an attacking game against the big-six sides, as, by their very nature, they are some of the best teams in the division, after looking at the statistics, Delaney would appear to have a point about Moyes' tactical setup against the bigger sides.
As an example, in the Hammers' 3-1 home defeat against Liverpool, Moyes' side lacked a significant amount of attacking momentum, launching zero counter-attacks, creating one big chance and managing just two shots on target over the course of the 90 minutes.
In comparison, in the recent 3-0 home win against Sheffield United, the Irons attacked on a much more regular basis, mounting one counter-attack, creating three big chances and finishing the match having had nine attempts on target.
Whether or not that is down to tactics or the superiority of the opposition, it can certainly be argued that attacking reigning league champions Liverpool was a more difficult prospect than against the bottom-of-the-table Blades, and that it would indeed appear as if West Ham are less willing to flock forwards in games against better opponents – a tactic that has often resulted in defeat regardless.