Fans of Tottenham Hotspur have been reacting to a post on Twitter, which relayed a report that claims Daniel Levy has been frustrated by Jose Mourinho's alienation of Dele Alli.
According to the report by Eurosport, the Tottenham chairman has been angered by Mourinho's refusal to play Alli – who has just 100 minutes of Premier League football to his name this term – regularly, as the £34.2 million-rated 24-year-old is 'one of this favourite players' at the club.
The report also states that Levy has 'always dreamed' of appointing the 58-year-old as the coach of Tottenham, however, following the Portuguese manager's treatment of Alli, as well as Gareth Bale – who has started just two Premier League fixtures this season – in addition to the north London side's run of poor form, he must now decide if he can 'continue with this vanity project'.
However, after The Spurs Express relayed this report on Twitter, fans of Tottenham flocked to have their say on the matter, with many appearing to be furious at what they perceive to be Levy's interference with first-team affairs.
Is Levy right to be frustrated?
Yes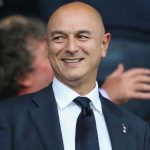 No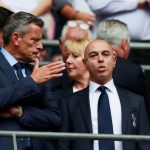 So, what exactly did these Tottenham Hotspur fans have to say in reaction to the report regarding Daniel Levy?
"Literally sums up Levy. Not selling Dele at the manager's wish undermines the manager. Wish Dele could get back to his peak but doubt it will happen for us."
"It's fine him and Enic can leave with Dele."
"If ever a single statement highlighted the source of our issues."
"When are people going to realise that Levy is the main problem here?"
"Unfortunately the chairman doesn't manage the team. Stay in your lane Levy."
"Nonsense."
"Levy should keep his nose out, although Jose is doing a pretty poor job why is the chairman getting involved?? It's bad enough he oversees transfers…."
All in all, it would appear that these Tottenham Hotspur fans do not approve of Daniel Levy having an opinion regarding Dele Alli's situation at Spurs, however, considering the chairman is the one who pays the £100k weekly wage of the midfielder, it could be argued that seeing the player unused is something that Levy is well within his rights to be frustrated with.