Speaking recently on The Athletic's U Irons podcast, Sam Delaney heaped a considerable amount of praise on West Ham United defender, Aaron Cresswell.
So far this season, Cresswell has highly impressed over his 25 Premier League appearances for David Moyes' side, with the £5.85 million-rated 31-year-old providing six assists, as well as making an average of 1.1 tackles, one interception and two clearances per game, culminating in an average WhoScored match rating of 6.86 – ranking him as the club's ninth-best performer in the top flight.
However, what makes Cresswell's performances even more impressive is that the defender, who is naturally a left-back, has often been deployed in the centre of defence.
And, speaking on a recent episode of the U Irons podcast, Delaney heaped a considerable amount of praise on the England international, even going as far to draw comparisons between the 31-year-old and former AC Milan defender, Paolo Maldini.
He said: "Someone – I think in jest – on a West Ham Facebook group I'm a member of said the other day, 'Is it me, or is Cresswell looking like peak-era Paolo Maldini right now?' Obviously, Maldini is a God to the Italians. He was literally a footballing God, he looked like a God.
"But, Maldini was one of those players who had the gift of being able to play both at centre-back and at left-back. He was equally good at defending as he was at creating chances in attack. He was also the sort of player that was tough, but you never saw him with dirty shorts, he looked immaculate. He was one of those players who are able to be strong but elegant at the same time. I tell you what – Cresswell is that player.
"I don't think there's ever been a player in that position as good as Paolo Maldini, but I can see a comparison. He is a tough defender, he's really difficult to beat, he will get in with strong challenges, he will do blocks when you think that all else is lost, he can do all that stuff but he's unruffled – you won't see a hair out of place.
"And, when he's not doing all that stuff, he's up the other end creating chances. He's one of our main providers of goals – absolutely incredible."
Has Cresswell been your Hammer of the Year?
Yes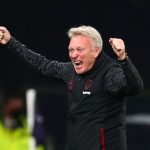 No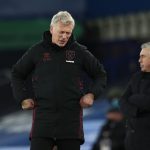 TIF Thoughts on Sam Delaney's comments regarding Aaron Cresswell…
While Cresswell may have a little way to go just yet before he can be truly be compared to a legend of the game such as Maldini, Delaney is correct in pointing out the defender's versatility in both attack and defence, as, alongside Everton's Lucas Digne, the 31-year-old has the highest number of assists provided by a defender in the Premier League this term.
And, with West Ham currently occupying fourth place in the league standings, if the Hammers can keep their fine form up over their remaining 13 Premier League games and qualify for next season's Champions League, who are we to say that Cresswell couldn't begin a European dynasty with West Ham that rivals Maldini's at Milan?