West Ham insider EX-WHU Employee has recently cast doubts about the future of Andriy Yarmolenko.
EX-WHU Employee appeared as a guest on the latest episode of the West Ham Way podcast and along with Dave Walker, he talked about multiple issues involving the Hammers. One topic of discussion was Yarmolenko's situation at West Ham. Ex-WHU Employee believes that because of some positional dilemmas involving him, the former Borussia Dortmund man might not have a future at the London Stadium.
Yarmolenko had joined West Ham from Dortmund for a fee of £18 million in the summer of 2018. He recently started as a striker in the club's recent FA Cup loss to Manchester United but the Ukrainian was taken off in the second half of the game as he sustained an injury.
Does Yarmolenko have a future at West Ham?
Yes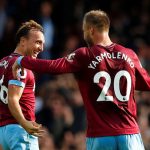 No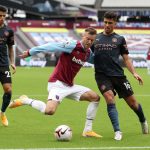 EX-WHU Employee believes that Yarmolenko's abilities present a positional dilemma for West Ham and because of that, he doesn't see a future for the 31-year-old beyond this season.
He said (11:50): "I'm not sure he's cut out for the English game because if he's not playing up front, he's playing as a winger and as you just said, wingers need pace. So then you're going to have to maybe look to play him as a central midfielder. But then does he have the physique or the defensive abilities of a central midfielder? Probably not either, so then you do have to think whilst I like his technical ability, apparently he is a really good lad as well, like those sides of him. I'm not quite sure at his age now. He's like – 30 or 31? I'm not sure he's really one for us next season, I would say."
TIF Thoughts on Yarmolenko…
In the Premier League, Yarmolenko has made only 14 appearances for the Hammers and he is yet to score even once in the league. He has only one assist too. He played three games in the FA Cup, scoring once for the side (as per Transfermarkt).
Even last season, the 31-year-old had played less than 1000 minutes in the Premier League and scored five times.
This might be a reflection of the fact that he's stopped being an important player for the Hammers and he's not getting any younger with age either. So it would make sense for West Ham to move him on soon.