These Tottenham Hotspur fans have been reacting to some encouraging news surrounding midfielder Giovani Lo Celso.
The Argentinian, valued at £31.5m on Transfermarkt, has been out since December with a hamstring problem, but it looks as if he is back on the mend. Fellow midfielder Tanguy Ndombele posted a picture on his Instagram story (via @TheSpursExpress) that showed the 24-yar-old back at Tottenham's training ground, and seemingly in good spirits.
Having been dubbed Spurs' most important players last season, things were going quite well for him in this campaign as well, scoring five goals and contributing one assist. And it is noticeable that, with hopes of European football fading away it seems weekly, his absence has coincided with Tottenham's poor form over the winter. Surely not the only factor in their downfall, but it's certainly played its part.
However, not all of these Spurs fans were happy with his potential return.
"Some fans would want dele to start instead of him tho"
"Yessss someone to create/rotate with Ndombele"
"Thank goodness!!"
"I'm telling you we're gonna win the EL"
"Just when I thought things couldn't get any worse"
"Can we stop with this lo celso fetish, he's average."
Are you excited about Lo Celso's future under Mourinho?
YES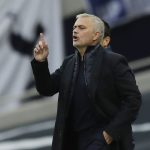 NO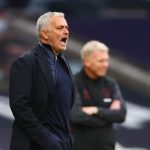 One step down, now it's just a case of waiting for him to get back on the pitch and see if he can make a much-needed impact on the first-tram.