Former Premier League man Micah Richards thinks that Jose Mourinho's recent comments about his coaching ability were just a way to push blame away from himself.
The Spurs boss recently claimed that his and his coaching staff's methods were "second to nobody in the world." This comes across as an odd thing to say when you consider that his team are currently sitting 9th in the Premier League.
And as heard on the BBC 5 Live Football Daily podcast (42:05), Richards thinks that if Mourinho is saying this about his coaching abilities, then it is putting the blame for their poor league position on the players instead:
"But this, especially when Spurs look awful at the moment, to come out and say that, it's almost like he's passing the blame. Surely your manager is supposed to protect you in this moment. When things are bad, when things are rock bottom, and you see no way out, you expect your manager to be there alongside you. That's what a manager is supposed to do. So it was disappointing comments from Mourinho there"
Do you think Mourinho will lose the dressing room at Spurs?
Yes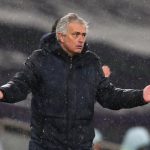 No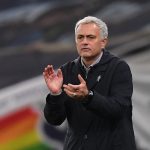 TIF Thoughts on Micah Richards' comments about Jose Mourinho
Richards does make a very good point when it comes to Mourinho, because if he's refusing to take any blame, and he isn't bringing up nay external factors such as injuries or bad officiating, then putting two and two together does lean towards the blame on the players.
You just have to hope that the players haven't made the same connection, because as journalist Jack Pitt-Brooke said last week (Ask Ornstein, via This Is Futbol) the dressing room is already somewhat divided when it comes to Mourinho and his methods, and these latest words might not put things in his favour going forward.