Journalist Jack-Pitt Brooke has given his views on the current state of the Tottenham Hotspur dressing room.
Jose Mourinho is a coach that certainly has a history when it comes to having quibbles with members of his playing staff, and it looks as if those problems have started to emerge in north London, with Mourinho himself even admitting back in December that things weren't 100% harmonious.
And speaking on the latest edition of Ask Ornstein, The Athletic's Pitt-Brooke gave further analysis of the situation alongside colleague David Ornstein and talked about how important it is that the situation is resolved as soon as possible.
He said: "I think the squad is quite divided between the players who really love him – I think Harry Kane is the loyalist of the loyal when it comes to Mourinho. He loves playing for Mourinho, he has huge respect for his approach and his style.
"As you said, David, some of the players are less keen on him, and I think you can tell that in some of the performances, a lot of the players have been sub-par recently.
"And I think even players who at the start of the season were very much pro-Mourinho, I gather, are now starting to question that a bit. So, I think it is a dressing room which contains a very wide range of views on Mourinho.
"Harnessing that dynamic and getting all the players back onside and not alienating them – which is the risk with some of Mourinho's tactics – that has to be a priority for the rest of the season."
Yes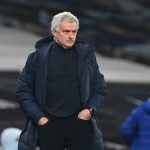 No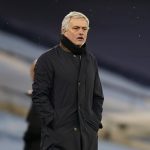 TIF Thoughts on Jack Pitt-Brooke's comments about Jose Mourinho and the Tottenham Hotspur squad…
Mourinho has come under fire this season over his style of play which hasn't been the most exciting, and based on where they are in the table, he hasn't exactly been delivering results either, so it's no wonder there are some split opinions when it comes to the Spurs camp.
Pitt-Brooke raises an interesting point. At what point do you balance squad harmony with wanting to get the best results for the side? And if you have to sacrifice one for the other, which side is going to come out on top?
Although, perhaps the more important question is which one is going to come first – happy players leading to better play and hopefully results; or getting back to winning ways which should hopefully boost morale within the team?
It appears that only time will tell.