A lot of Tottenham Hotspur fans have flocked to a post from Daily Hotspur that has relayed a report from The Telegraph concerning Jose Mourinho.
It claims that the Spurs boss is not in any danger of the sack at the moment, but that could change if Tottenham lose to West Bromwich Albion on Sunday.
Mourinho has been in charge for little under 15 months and his sacking would come despite Spurs still fighting on multiple fronts this season.
This post has drawn in these Spurs fans, who are begging for a West Brom win.
"Surely I'm not the only one that wants to lose on Sunday so Jose can be fired?"
"Please Big Sam just do one good thing and beat us, please"
Do you think Mourinho should be sacked if Spurs lose to West Brom?
Yes, that would be disgraceful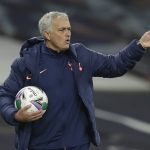 No, give him more time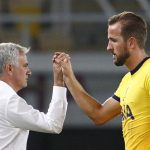 West Brom currently sit second-bottom of the Premier League and have only picked up one league win since Sam Allardyce was appointed manager, so you would think that it is unlikely that they could beat Spurs, but Tottenham have lost their last three games, so aren't in great form, either.
However, it should be noted that rather contrasting reports have surfaced since Spurs' defeat to Chelsea, with some even suggesting that Levy is not thinking about dismissing Mourinho just yet.
Despite that, this post continued to draw in angry Tottenham fans.
"A draw should be unacceptable too. Failing to beat the team whos 19th at home would be an utter failure"
"The last 3 performances have been passionless, joyless & dispiriting, the players are not buying into Jose's philosophy & seem to have given up, Big Sam must be rubbing his hands in glee at the prospect of playing us. Jose has to go or we will be out of all cup comps very soon.."
"Shambles, nothing is going to change! If we win Sunday it's just painting over the cracks, the style of play is the worst in the league by a long shot!"
"I hope we don't need to Kane to get us out of this mess, it's pathetic if that's what transpires. I'm appalled at our inability to function without him, it's not like it's a new problem. Incompetence at the very top of the club for too long, pathetic"
It is clear from these replies that many Tottenham fans are fed up with Mourinho and are hoping that their club lose in order to get rid of him.