Fans of Tottenham Hotspur have been reacting to a post on Twitter, which relayed a report regarding the current contract situation of Spurs goalkeeper, Hugo Lloris.
According to the report by Sky Sports, despite Lloris' current contract being set to expire in the summer of 2022, there are no talks underway to extend the £10.8 million-rated 34-year-old's stay in north London – with the former Spurs manager, Mauricio Pochettino, said to be interested in a reunion with the shot-stopper at Paris Saint-Germain.
And, after The Spurs Web relayed the report on Twitter, fans of Tottenham flocked to have their say on the matter, with many appearing to be open to the idea of the France international leaving their club this summer.
Should Spurs sell Lloris this summer?
Yes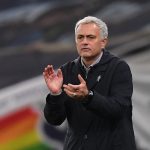 No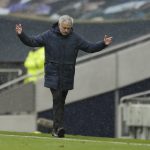 So, what exactly did these Tottenham Hotspur fans have to say in reaction to the report regarding Hugo Lloris' contract situation at Spurs?
"No doubt a fantastic servant to the club but always bottles it in the big games."
"Time for change. We need a modern keeper who's good with his feet and quick in distribution."
"I think he'll be gone in the summer but it is a big problem to replace him. Personally, I would go for Pope at Burnley. He's ready for the step up."
"Easy answer – goodbye."
"Best news I've heard in a while"
"I think his time is up but been a great 'keeper for us on the whole."
"He's been a truly magnificent 'keeper, world-class, but his time is coming to an end and it's probably time to move on."
"Sell him, so many better 'keepers out there now."
"Good – he's a useless captain and 'keeper."
"See, it's happening."
All in all, it would appear as if these Tottenham fans would be more than willing to move Lloris on this summer, and, considering that the 34-year-old is likely to be getting towards the twilight of his career, as well as the fact the Frenchman has averaged a rather disappointing SofaScore match rating of 6.65 in the Premier League this season, it is easy to understand why.