Many Tottenham Hotspur fans have been fuming at a claim involving Harry Kane and Son Heung-min about the club that recently emerged on social media.
Journalist Miguel Delaney recently wrote an article for the Independent and the piece talked about the training methods of Thomas Tuchel and Jose Mourinho ahead of their clubs' meeting on Thursday evening.
The report included a claim that Spurs sources have suggested the team's attacking training doesn't really go further than giving the ball to Kane and Son, and there is limited focus given to progressing the ball forward. There is more focus on set-pieces, defending and winning second balls.
Are Spurs over reliant on two players?
Yes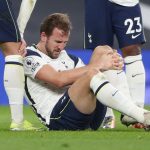 No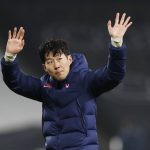 This claim about the club's training procedure was relayed on Twitter by The Spurs Express. Many Tottenham fans expressed their views about it.
What did Spurs fans make of this claim about Mourinho's training?
"I don't blame him We have 2 competent attackers at the club and so he doesn't have much choice We have 0 competent defenders and so he prioritises that. State of this club."
Credit: @kanefromthelane
"If there's was true obviously that's not good at all, inexcusable in fact, but even if it was, these are pro footballers, they should still have some idea what to do to pass the ball around and move when off the ball rather than look clueless, daily training or no daily training."
Credit: @AndyTHFC204
"Not surprised whatsoever."