A lot of Newcastle United fans have flocked to a post from their club that contains comments from Steve Bruce ahead of the Toon's Premier League clash with Southampton.
The Toon's manager confirmed that Christian Atsu would be re-introduced into Newcastle's 25-man Premier League squad after DeAndre Yedlin left the club in the last transfer window.
The Ghanaian was originally omitted from the squad, but Newcastle have to fill it, and it means that Atsu has been brought in from the cold, which has angered these Toon fans.
"Embarrassing. Joke of a Football Club."
"No please no. He's the worst player in the club."
"Stop talking"
Are you pleased that Atsu is back in the squad?
No, he isn't good enough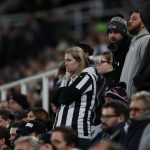 Yes, he could make a difference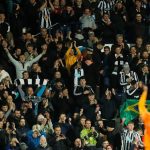 Atsu has not played a league game for Newcastle since July, and with his contract expiring at the end of June this year, they were probably hoping that they wouldn't have to include him in the squad this year, but Yedlin's departure has freed up a space that has to be filled, and the 29-year-old is the man who has been picked to fill that role.
This post continued to draw in angry Newcastle fans, who wanted Henri Saivet to be included in the squad instead.
"Should have been saivet"
"justice for saivet"
"Justice for Henri"
Newcastle have plenty of players who can play on either wing, so it is unclear how likely it is that Atsu will play for the Toon this season, but it is clear that him being included in the 25-man Premier League squad has annoyed these Toon fans.