Tottenham Hotspur fans on Twitter have been responding to the latest news concerning Leicester City manager Brendan Rodgers. 
This comes after Spurs news Twitter account @HotspurRelated shared a post on their page relaying news originally published in an article from Football Insider.
The article claimed that Rodgers is a "leading contender" to replace current Spurs boss Jose Mourinho as Daniel Levy is a "long-term admirer" of the Leicester manager having nearly appointed him nine years ago.
This post then gathered a lot of replies from Spurs fans who were quick to share their thoughts on this latest news.
So, what did these Spurs fans have to say in response to this news about Rodgers and Levy?
"We don't want to choke halfway through the season even more"
"This would be a step down."
"Too big a club for him. He's a mid table coach."
"no thanks" 
"What has Brendan Rogers won ? If he was a serial winner why did Liverpool get rid of him and why haven't Chelsea ever gone for him ? Just saying"
"Brendan Rodgers? As in the man that learnt all he knows from Jose Mourinho you mean?" 
"No we don't want him, I'd prefer Jose"
"Imagine the injuries, imagine the bottling. Omg."
"If this happens I quit football I stg"
"He'd take the term Spursy to new levels"
"Oh No"
"no thanks"
Looking at the replies to this post, it appears that these Spurs fans would not be happy to see Rodgers take over from Mourinho at the Tottenham Hotspur Stadium.
Do you think Mourinho will be Spurs' manager next season?
Yes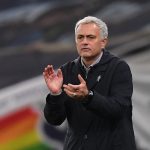 No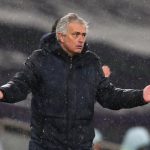 Given how Rodgers' Leicester side are currently 13 points ahead of Spurs in the Premier League table, it's hard to see why these fans would be so against having Rodgers in charge of their club.
In our view, if Mourinho fails to finish in a European place with Spurs this year, then maybe they should replace him with a new manager that can progress the club forward domestically and in Europe.