Newcastle United fans have been reacting to some injury news regarding forward Callum Wilson.
The 28-year-old left the game early during their recent win over Southampton and today Newcastle United boss Steve Bruce revealed just how bad the situation was. He confirmed that Wilson has suffered a torn hamstring and will be out for between 6-8 weeks.
Wilson is the clubs' top scorer this season and whilst the club do have a bit of a gap between them and the relegation zone, they have shown the ability to go on a very long run without getting a positive result. So they aren't totally safe yet, being without their top scorer for a long stretch could come back to haunt them later in the campaign.
So it was no surprise then to see plenty of Newcastle fans were feeling rather disappointed to hear that news in what could be a potential turning point for their season:
"That's us relegated"
"We suck again"
"6 to 8 weeks for all of them. Genuinely a hammer blow that especially Wilson"
"If we survive somehow, I'll be amazed."
"Just our luck isn't it"
"Mad"
"Cheers for spoiling my day Keith"
"8 game with a low level tear? Wow"
Should Callum Wilson be named the club's player of the year?
Yes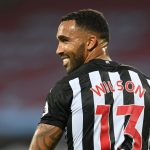 No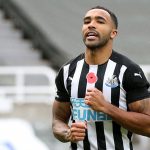 They've still got a few options who can carry the can for the meantime, but if any of them are good enough to replace him is a totally different matter.