Liam Kennedy has sent a message to Newcastle United fans when it comes to their attitude towards Steve Bruce and Mike Ashley.
Bruce has never had an easy time on Tyneside, with some sections of the fanbase showing their displeasure the day that he was appointed, and owner Ashley has found himself in that same boat for a while now. But despite there being plenty of anger pointed at the two of them amongst the fans, according to a recent report from Lee Ryder at The Chronicle, the club appear to be in no hurry to get rid of Bruce from the dugout.
And speaking on the latest issue of NUFC Matters, Kennedy spoke about the protests pointed towards the boss and said that it comes across as futile, with the club seemingly refusing to budge on their position.
He said: "I think we've got Steve Bruce until the end of the season. That's why I find the 'Bruce Out' stuff a little bit tiresome, because it just isn't going to change unfortunately, the position that the club find themselves in. That doesn't mean that I agree with it, it doesn't mean that I think he should remain. I'm certainly not nailing my colours to that mast, but they're going to roll the dice."
Does Steve Bruce deserve more time?
Yes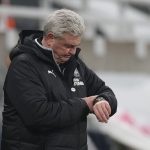 No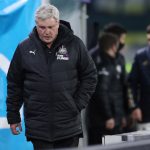 TIF Thoughts on Liam Kennedy's comments about Steve Bruce and Newcastle United's situation…
It's hard to know whether or not Kennedy is on the right side of the argument with this one. In one sense he is right, Ashley is someone whose mind is very hard to change – just take a look at how long it took for him to finally be in a position where he wants to sell the club.
But at the same time, you don't want to encourage the Newcastle United fans to just suddenly down tools and stop voicing their opinions on Bruce, especially if they think they have a valid claim for it like when they went on their terrible run without a win earlier in the campaign.
Maybe there needs to be a change in their approach, but if Ashley can change his mind once, there is a chance he'll do it again.