George Caulkin has been speaking on a recent video by Gallowgate Shots on YouTube about all things relating to Newcastle United.
One of the topics that The Athletic reporter spent a bit of time on was the feeling at the club in general amidst the failed takeover proposals and a miserable run of form on the pitch.
Newcastle have been the subject of a proposed takeover bid since April, yet it has not been settled one way or another some 10 months on.
This has left the club in a state of limbo, with owner Mike Ashley said to be desperate to get out, and it seems as if apathy from him has drifted through the club. Meanwhile, on the pitch, the Toon have won just one of their last 13 matches in all competitions, painting an all-round bleak picture.
Caulkin said: "Officially, they would hate me saying this, and they would deny it, but there are plenty of people at the club who just say it's ticking over.
"And it is a ghost ship; it's not like it's a building and a business that's full and crammed with people trying to push it every day.
"It's been stripped back, and it's ticking over."
Do you agree with Caulkin's point?
Yes, the club is just drifting along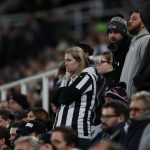 No, there is more to it than that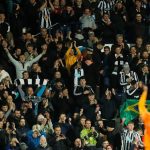 TIF Thoughts on Newcastle as a club…
The potential takeover could revitalise the Toon as a club, but until the current arbitration process is complete, we have no idea if the club has a brighter future or not.
For now, it is a club in limbo, and though Steve Bruce was backed in the summer transfer window, the manager has failed to get the best out of the players at his disposal, and following their latest defeat to Crystal Palace, they found themselves in 16th place, nine points away from the top half and eight above the relegation zone.
However, that gap could be cut, or they could be dragged into a relegation dogfight – but even if they aren't, the club probably won't achieve anything of note this season.
We will just have to see what happens with the arbitration, but it is hard not to agree with Caulkin's point.