Many Tottenham Hotspur fans have been fuming at Glenn Hoddle's latest comments about the club's defender Serge Aurier.
Hoddle was recently talking about Aurier on the latest episode of The Glenn Hoddle Footy Show. The former Spurs player said that a team is everything for a player and Aurier leaving at half time in the club's loss to Liverpool was a poor piece of judgement from the Ivorian.
Do you think Aurier should leave Spurs?
Yes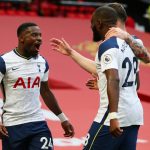 No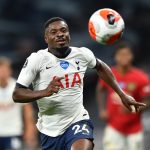 Hoddle said that Aurier should not have left the stadium while his teammates are fighting for points on the pitch.
These comments from Hoddle were relayed on Twitter by Last Word on Spurs. Many Tottenham supporters made their views clear about the defender.
What did Spurs fans make of Hoddle's comments about Aurier?
"Should have got rid of him long time ago. Levys inability to recognize the right players and get rid of deadwood is strangling the club."
Credit: @Haeskenhoff
Credit: @Pearcey26
"The man's a car crash. He's not even that good a player. Yet another poor deal by Spurs in the transfer market, but I suppose if your chairman only gives you pennies to buy players, this is the standard you get."
Credit: @oldjdub
"Yeah that's why unfortunately we have to get rid of him. cant have that cry baby mentality he's carried all his life unfortunately. i'm sure many managers tried but it just doesn't happen."
Credit: @StevosSportShow
"Total disrespect, has to GO."
Credit: @antonspurs