Newcastle United fans have been reacting to team news ahead of their game this weekend with Wolverhampton Wanderers.
It's a pretty big game for Steve Bruce's men, as they will go into the game just three points above the relegation zone, knowing that a loss and a Fulham win the following day will be enough to send them into the bottom three, and it looks as if the head coach is set to ring the changes.
According to a report from The Telegraph, Marin Dubravka is set to play in goal instead of Karl Darlow. With only West Bromwich Albion in the league having conceded more than them, something was going to have to give when it comes to sorting out the defence, and it looks as if this is just the latest move.
The news was relayed to the fans by local newspaper The Chronicle, where it was met with much delight:
"Right decision, if Darlow was keeping dubravka out when he was in good form it's only right to take him out when his form dips"
"Darlow done a good job filling in but Dubravka our no.1 all day long"
"Has to! Darlow had his run.. poor results"
"No.1 no arguments there"
"Darlow has been brilliant and I don't think we will necessarily be a lot better with Dubravka, but he is the Number 1 for a reason."
"At last"
"Please"
"I've never wished for something to be more true in my life."
Would you keep Martin Dubravka as the number one goalkeeper even if the takeover is completed?
Yes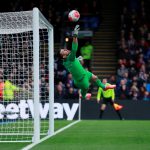 No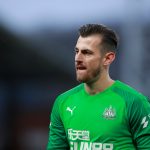 It will come as some level of justification for some in the Newcastle United faithful, as there were a number who earlier this week demanded that Dubravka be given his place back.