Some Newcastle United fans have demanded that Steve Bruce make a change in goal for their upcoming games.
Slovakian international Martin Dubravka has been out for a large part of the season having been suffering from a heel injury. Karl Darlow has been deputising in his place whilst he's been recovering, but hasn't exactly been having the best of seasons, conceding 40 goals in the Premier League.
And now that the Slovakian international is back from his injury, he's been made to watch on from the bench. But with Newcastle teetering on the brink of being dragged into a relegation battle, a clamour has started amongst the supporters for Dubravka to be put back into the side, believing he's the better goalkeeper.
Speaking in his press conference (via @NUFC), head coach Steve Bruce didn't seem to give any indication that the situation in goal was likely to change, which led to plenty of anger from the supporters on social media, who demanded that Dubravka get his place in goal back:
"Start him then, he's our best keeper"
"We're conceding too many, not that I blame Darlow, but its time for a change."
"Darlow has been on the decline for a while now time to get DubravGOAT back in."
"It's a disgrace he hasn't played Dubravka, he's our no.1 goalie for heaven's sake! Martin needs to start and keep his place. Darlow has made so many errors of late!"
"Dubs is the better keeper- this is foolish"
"It's time to bring him back, he's one of the best in the world let alone the Premier League."
Is Martin Dubravka the best goalkeeper that the Toon have had in recent memory?
Yes, he is brilliant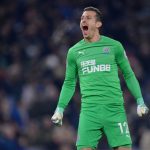 No, we've had better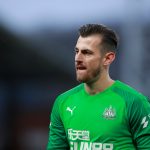 At this point of the season, it can't really get much worse for Newcastle, so Bruce might as well consider making the change – and can always go back to Darlow if things don't work out.