Fans of Newcastle United have been reacting to a post on Twitter, which relayed a report regarding Steve Bruce's comments on Newcastle goalkeeper, Karl Darlow.
The report by The Chronicle relayed the comments of Bruce, who discussed the key events from the club's 3-1 loss against Manchester United on Sunday evening, in particular, Darlow's apparent error for United's opening goal in the fixture.
He said: "Karl has had a magnificent season so far, but he'll be disappointed with the first goal in particular. Obviously, with goalkeepers, it's the cardinal sin if they let one in at their near post. We'll have a look at the goalkeeper, he will be disappointed to be beaten at the near post for the first goal."
Bruce also mentioned the fact that Martin Dubravka, who has recently recovered from a heel injury, was "unhappy" about being left out for the fixture.
And, after The Chronicle relayed their report on Twitter, fans of the club flocked to have their say on the matter, with many demanding that the £25k per week 30-year-old is dropped for Dubravka in the club's upcoming fixture against Wolverhampton Wanderers.
Should Darlow be dropped for the Wolves game?
Yes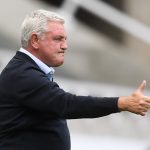 No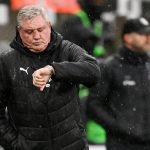 So, what exactly did these Newcastle United fans have to say in reaction to Steve Bruce's comments regarding Karl Darlow?
"Classic Bruce, hanging his players out to dry. Another one he's totally messed up – Darlow's confidence will be shot to pieces now. Dubravka should have been back in six weeks ago."
"I think Darlow should be dropped. He is now costing us with easy goals, plus, with Dubravka being the clubs number 1 and being fit again he should have been straight back in the team and that should be put to Bruce."
"I demand Dubs back in goal. His eagerness to secure his Euro position will help keep a few scores down at the very least."
"Darlow was always 1 mistake away from being replaced and now it's got to happen."
"No professional goalkeeper should EVER get beaten at their near post. Karl Darlow with another nightmare yesterday and it set the tone for a worsening performance as the game went on. Dubravka must start against Wolves. #NUFC #BruceOut"
"Definitely time for a change. Darlow has done canny, but Dubravka should be in NOW."
"Tbf Darlow is usually a decent penalty stopper but I absolutely agree Dubs has to come in now. A bit overdue really, it's like Gayle being selected over Wilson."
All in all, it would appear that these Newcastle fans very much want to see Dubravka replacing Darlow between the sticks in Newcastle's upcoming game against Wolves, and, considering the 30-year-old earned a WhoScored match rating of just 6.09 for his performance against United, it is not difficult to understand why.