Former Premier League referee Mark Halsey has been sharing his thoughts on the mistaken identity incident that took place during Newcastle United's recent 3-2 win over Southampton in the Premier League. 
Goals from Miguel Almiron and Joe Willock secured all three points for Steve Bruce's side who ended the game with nine men against the travelling Southampton side.
Speaking exclusively to This Is Futbol, Halsey shared his thoughts on referee Craig Pawson showing Joe Willock a yellow card when instead he should have given it to Jeff Hendrick, which Pawson eventually did leading to Hendrick's sending off.
Halsey said: "From what I've heard, VAR didn't get involved. I think it was a combination of Southampton players and possibly the fourth official and the assistants.
"Craig Pawson should not be getting that wrong. He's momentarily switched off and then when you switch off, that's what happens because he's in a fantastic position and he's that side of Hendrick, he's that side when he pulls him back and for that moment, he's just switched off and shown the yellow card to Joe Willock, which as we all know is wrong and then obviously, they've got it right, in the end they've got it right but a a referee at that level, you shouldn't really be doing that."
As Halsey said, a Premier League referee really shouldn't be mistaking which players he needs to give yellow or red cards to. In this instance, it's good that the referee had the Southampton players and his assistants to help him with the decision to given Hendrick a second yellow.
Do you think Hendrick deserved to be sent off against Southampton?
Yes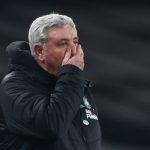 No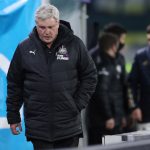 However, in our view, if a referee is unsure on who he needs to give a card to, he should speak to his assistants first to clear it up before brandishing a card to potentially the wrong player, as he initially did with Willock.