Liam Kennedy has been speaking on the latest edition of #NUFC Matters with Steve Wraith about all things relating to Newcastle United.
One of the topics that the Shields Gazette reporter spent some time on was the Toon's proposed takeover by PCP Capital Partners, PIF, and the Reuben brothers that was withdrawn in July last year.
Since then, the club has launched a legal challenge against the Premier League over the failed takeover.
This challenge was made public in November, and Kennedy provided an update on where things currently stand.
He said: (18:30) "I am not going to say there is any negativity or positivity. I just think the process is underway, and I think ultimately, we have to trust the people involved in the process.
"There will be something come of this process. There was always the fear last year that nothing would come of it, but something will come of this process.
"I would argue that anybody putting definitive timescales on things are largely guessing or have been fed duff information from somebody because that's not something that I am going to do.
"The process is happening, things are moving, but it's all confidential."
Do you think the arbitration is close to completion?
No, not a chance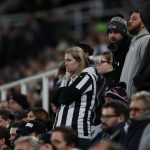 Yes, it has to be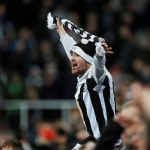 TIF Thoughts on the arbitration process…
Judging by what Kennedy said, the arbitration process is happening, but he is refusing to give any timescale, which suggests that this could go on for a while longer yet.
However, if the arbitration is successful, the consortium will bid again for the Toon, and they might finally get their takeover, but until this case is concluded, the Toon will remain under the control of Mike Ashley.
They probably have bigger things to think about, in our opinion, as the club is sliding towards the relegation zone and have just a three-point gap to Fulham.
Hopefully, the arbitration process doesn't take too much longer and hopefully, by the time it is finished, the Toon are not in the relegation zone.