A lot of Leeds United fans have flocked to a post from their club that contains footage of Stuart Dallas' goal against Southampton.
The post shows the Northern Irishman starting off the move by playing the ball wide to Helder Costa; he then cuts back inside and finds Dallas in acres of room.
The 29-year-old looks up and hits across the ball with the outside of his left boot to send a shot flying into the corner.
This was some strike by Dallas and moved him up to five for the season, which is not bad for someone who has mainly played as a full-back this season.
This post drew in a lot of Leeds fans who heaped praise on Dallas.
"Player of the season for me. Raphina will prob get it. But 2 seasons in a row dallas been outstanding"
"He's unbelievable. Doesn't get anywhere near the credit and praise he deserves, although the same fella wouldn't want it anyway, says it all really."
"Absolutely amazing how players like Cooper, Dallas, Bamford & Ayling have adapted to the PL and looked so at home, all the credit to the coaching staff and players themselves for believing they belonged! Thinking ahead to the summer who do you think is likely to leave??"
Do you enjoy this footage?
Yes, I love it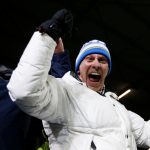 No, I don't like it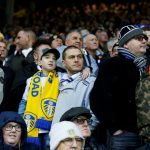 Dallas has made 25 Premier League appearances for the Whites this season and has earned an average rating of 6.86, which is good enough to put him in seventh place in Leeds' squad.
This post continued to draw in many Leeds fans who continued to heap praise on Dallas.
"Just incredible, player of the season so far"
"dallas plays ball to costa who play is back to dallas who scores Wow, wow, wow Dallas now has 56 premier goals Double figures anyone Could get Bamford into 20 + and Raphina, Dallas and Harrison into Double figures by end of the Season"
"Absolutely beautiful Tommy Toe punt."
This was a brilliant goal from the Northern Irishman, and it is no surprise to see so many Whites fans lauding him.