Cesc Fabregas has been speaking on the latest edition of the Talent Takes Practice podcast about his career in football.
The Spaniard discussed a variety of talking points, but one person he spent a lot of time on was Arsene Wenger, his former boss at Arsenal.
Fabregas played 303 games under the Frenchman before he departed to Spain for a move to Barcelona and he revealed some fascinating insights into Wenger.
One topic that he spoke about was Wenger's failure in not winning a league title while playing tiki-taka football.
He said: "I saw the two faces of Arsene and the two kinds of philosophies or themes that he had, because I came in when the Invincibles happened that year, and it was a simple 4-4-2 with Patrick [Vieira] and Gilberto Silva in midfield, and they were controlling everything. [Robert] Pires coming inside creating with Dennis Bergkamp behind Thierry Henry, Thierry making the runs and [Freddie] Ljungberg as well, making the runs behind defenders to stretch teams. Then you had one right-back that was very, very good, but more defensive like Lauren, and then you had one fantastic [left-back] like Ashley Cole that gives you the width because Pires is coming inside.
"Then, after that, when all these players left, all these warriors, all these champions, it became a little bit more this [tiki-taka] football that we are talking about – more small players, but technically very, very talented. And I think he wanted to win like this. You could see it. I mean, should we have won something? Yes, I believe we had many opportunities to do for one [reason] or another.
"We were too young, maybe as well. We were not maybe ready to play or to win against the Chelseas of [Jose] Mourinho or [Sir Alex] Ferguson's Man United, but we were competing, even at a very young age, and I think his pleasure and his regret was not winning the league with this team – and it's the same for me."
Do you think that Arsenal team should have won a league title?
No, it wasn't that good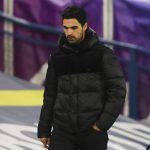 Yes, it was a good side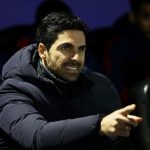 TIF Thoughts on what Fabregas said…
While Fabregas was at the club, the Gunners achieved their Invincibles season; however, the Spaniard did not start contributing regular direct goal involvements until the 2007/08 season when Arsenal had the likes of Aleksandr Hleb and Tomas Rosicky.
In the seasons before Fabregas departed the Emirates, Arsenal finished in third place and fourth place respectively, and were occasionally involved in the title race.
Still, they just didn't have enough to overcome either Manchester United or Chelsea.
You can see why Fabregas perhaps feels that Wenger regrets that, but in his time as the Gunners' boss he won three Premier League titles, which is, by all means, an impressive trophy haul.
However, we understand why both Fabregas and Wenger might regret not winning the Premier League with the squad they had while the Spaniard was still in north London having had the odd near miss after the Invincibles era came to an end.
Listen to episode 8 of the Talent Takes Practice podcast in full via iTunes or Spotify