Darren Bent has given his thoughts on why he thinks Dele Alli wasn't allowed to leave Tottenham this January.
The 24-year-old was subject to plenty of speculation over the past few months about his future and whether it would be in North London or in Paris, with PSG reportedly taking an interest. However, it has since been revealed that Spurs chairman Daniel Levy was the man who nixed the idea of him being allowed to leave the club in any format, as he wasn't happy with the compensation being offered the other way.
But speaking on the TalkSPORT Daily podcast, former Spurs forward Bent claimed that the reason Levy was unwilling to let him go was that he didn't want to look stupid if Alli went over to Ligue 1 and started performing really well:
"Daniel Levy didn't want to be made to look stupid. Tottenham, at the minute, are not going along very, very well. [If] he [Alli] goes over to PSG, he starts ripping it up, playing really well – which I think he would have done, he would have gone into the team, played really well. People would have said 'Well, hold on a second, why have we let him go? We're not doing very well – why not play him?'
"So Daniel Levy is quite clever at that, he's quite shrewd. He kind of covers all bases, [he's thinking] 'rather than me send them over there to a manager who was loved by the Spurs fans first and foremost, send him one of our best players, he goes over there plays very, very well, and everyone starts to go, 'Daniel Levy, again, don't know what you're doing, don't know what you're talking about' – this is why these situations happen."
Do you think Spurs should have let Dele Alli go on loan to PSG?
Yes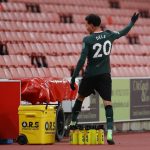 No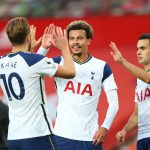 TIF Thoughts on Darren Bent's comments about Daniel Levy and Dele Alli…
Bent might be correct here when it comes to Levy trying to save face, but really it wouldn't be him that would be considered the enemy through all this. Surely that title would fall into the lap of head coach Jose Mourinho.
After all, it's Mourinho's fault that he hasn't been playing much this season, so the responsibility for his playing time, or lack thereof, falls at his feet rather than Levy's – as we've discussed on This Is Futbol before.
So Levy shouldn't really have felt any guilt in this scenario, if indeed that was part of the reason the move wasn't allowed to go through.