Fans of Celtic have been reacting to a post on Twitter, which featured footage of former Celtic manager, Brendan Rodgers, discussing the club's upcoming fixture against their Old Firm rivals.
In the footage, shared on Twitter by Sky Sports Scotland, Rodgers, who managed Celtic for a little under three years before leaving to join Leicester City, stated that 'there is not a derby game like it' in regards to Celtic's upcoming fixture against Rangers.
The 47-year-old continued by reflecting on his first experience of the fixture, a 5-1 victory for Celtic, which he described as an 'amazing day' and 'how he would have dreamt it'.
However, in reaction to the footage, it appeared that many Celtic fans were not best pleased with the footage of their former coach.
Do you dislike Brendan Rodgers?
Yes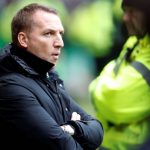 No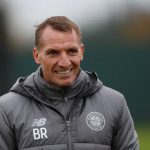 So, what exactly did these Celtic fans have to say in reaction to the footage of Brendan Rodgers?
"Do one Brendan."
"Sssssssssssss"
"Next you'll have a no mark ex player who can't string 4 words together talking about football , wunner what his name is … Comedy channel"
"Well done @ScotlandSky"
"Not only did @RangersFC liquidate and die (1872-2012 ) they killed the biggest derby in the world cause they couldn't handle being beaten total bully attitude at least they died"
All in all, it would appear that the vast majority of these Celtic fans are not the biggest fans of Brendan Rodgers, presumably because the left the club mid-season in making his return to the Premier League with Leicester City.