Journalist Dean Jones claims that Rafael Benitez is unlikely to take on the role of Celtic boss right now.
The former Liverpool, Real Madrid, Chelsea and Newcastle United boss left his position at Chinese side Dalian Professional after just 18 months in charge. And with pressure mounting on boss Neil Lennon after the disastrous season that he's had at Parkhead, there have been some claims that the Spaniard could be the one to take over.
But speaking on the latest edition of Touchline Talk (22:03), Jones felt that there could potentially be better and bigger options out there for him to take:
"Celtic seem to have a new hot favourite every single time we record this show so I'm not going to read too much into that right now.
"The two good chance ones of happening are Roma and Napoli, they both are on his radar and he's been made aware that there could be possibilities at both of those clubs.
"In terms of stature, I think that those are two clubs and about the right market you know about the right level, but it depends whether Rafa sees himself managing in Serie A so I'm sure new doors will open for him but the Newcastle one can't see it, the Celtic one I really can't see it either."
Do you think Benitez will ever become Celtic boss?
Yes, he will one day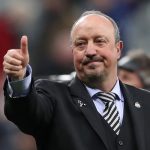 No, not a chance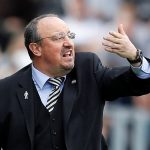 Jones' words must come as something of a slap in the face at just how far the club have managed to fall when people think that there are better opportunities out there for someone like Benitez. Especially when you consider how soon it is after the club were sky-high following the completion of nine-in-a-row just last season.
Benitez with his track record of success would surely be an ideal candidate to take the club to the next level, especially when it comes to competing in European competition which has been a weak spot for Celtic recently.
But if Jones' words are anything to go by, then it looks like it's going to be a real missed opportunity for the club.