Journalist Dean Jones has claimed that there are no plans in place for West Bromwich Albion to bring in Andy Carroll this window.
There was a story a couple of weeks ago claiming that West Brom were interested in bringing him on board, but since then, there has yet to be any significant update on the report.
And according to Jones, speaking on the latest edition of Touchline Talk (4:19), there's a good reason for that, and that's because there wasn't really much interest in the deal from a Baggies perspective:
"I did send out a couple of texts just to see if anybody that I thought might know, does know and no, nothing positive came back from it. So I don't think that this seems to be on the cards right now."
Will West Brom sign two strikers this month?
YES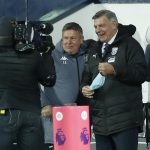 NO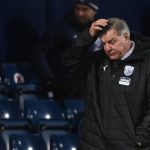 Which, if Jones' is correct on this one, should be seen as pretty positive news, because putting your money on someone like Carroll to come in and be your saviour during a relegation battle is just asking for trouble.
Whilst you might bring in a forward who has been short on goals recently who you think can 'turn himself around' under a new boss, like they could be set to do with Benteke and his rather worrying record in past seasons, the same level of faith simply can't be put on someone with a bad track record of injuries.
And let's face it, Carroll has an injury record that can compete with the best of them. So whilst you might think he can get a few goals for you, the chances of him being in the team regularly to get them will always look pretty slim.
As the saying goes, 'the greatest ability, is availability', and with Carroll, you just can't guarantee that.