Paul John Dykes discussed all of the latest Celtic news on the most recent edition of his podcast, A Celtic State of Mind, and he spent some time talking about incoming Celtic chief executive Dominic McKay during the show. 
McKay is set to take over from Peter Lawwell in the summer when the current chief executive will retire. 
Per Sky Sports, one of the things that McKay has spoken about with regard to his impending move to Celtic is that he's "been incredibly impressed with the vision" of the club, hinting that this was one of the key factors that got him to commit his future to the Hoops. 
Dykes addressed McKay's claims about Celtic's "vision" during this podcast and after declaring that he feels the incoming Hoops chief has got "a knack of listening to what the fans want," he went on to urge Lawwell's successor to use that "knack" and immediately make communicating with fans of the Glasgow club more than Lawwell has been, part of his Celtic vision, saying:
"We're talking about the future, we're looking ahead, one of the big things that struck me, obviously, about Dominic McKay, is the fact that he does seem to have a knack of listening to what the fans want. He speaks about that himself.
"I think, like everybody else, all morning I've been spending my time trying to find interviews with him, but he did have this vision and I hope that he does address the Celtic supporters. I hope that there is a completely different approach because I feel, as a Celtic fan, a great deal of contempt from the club, rather than disengagement. I feel as though there's a contempt towards the Celtic support."
Are you excited about McKay joining Celtic?
YES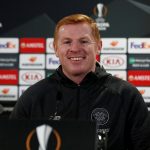 NO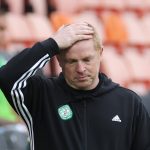 TIF Thoughts on what Dykes said about McKay's "vision"…
From what Dykes has said, it's clear that he feels Celtic haven't been communicating enough with the fans of late, with the pundit going so far as to suggest that he believes the club holds some degree of animosity towards the supporters. 
It would certainly be fair to say that the relationship between Celtic fans and outgoing chief executive Lawwell has taken a turn for the worst of late, with some Hoops supporters slating him over a video message in which he apologised for the club's controversial trip to Dubai earlier this month. 
Dykes appears to believe that a lack of communication has played a part in the recent developments in relations between Celtic's higher-ups and the fans, in which case, perhaps it's understandable why he has urged McKay to take "a completely different approach" and make use of his perceived ability to listen to fans.
It will be interesting to see how Hoops supporters respond to McKay's first key decisions at Parkhead and whether or not he shows that he is in touch with the Celtic faithful.