Football finance expert Kieran Maguire has recently shed some light on the losses of the London Stadium's landlord and discussed West Ham United's deal for the venue.
Back in December 2012, the Hammers were named by the London Legacy Development Corporation (LLDC) as the preferred bidder to take over the Olympic Stadium (per BBC).
It would then not be until May 2016 that the Irons played their final game at Upton Park before re-locating to the re-named London Stadium.
On that day, Winston Reid was the hero for the Hammers as he bagged the final goal at the club's former stadium to seal a 3-2 victory for Slaven Bilic's outfit against Louis van Gaal's Manchester United.
During the latest episode of The Price of Football podcast, though, Maguire discussed the huge losses which the landlord of the London Stadium has been making.
He said: "West Ham's landlord, which is a company called E20 LLP, which is effectively a government agency or a local government agency, it rents out the City of London Stadium and I think West Ham pay a little bit less than £3m a year.
"This company, LLP, lost £28m in 2020 and its total losses are now up to £283m and remember, it only kicked off after the Olympics in 2012, so it's not been knocking around for very long.
"It does look as if the deal signed by West Ham is very good for the club, but isn't very good for the shareholders of E20 LLP and those shareholders are effectively the taxpayers in London.
"So, whether a better deal could have been signed at the time, we don't know, but it is costing £0.5m a week to London taxpayers in terms of losses being made from that stadium.
"Whereas, West Ham are paying a pittance compared to that to get a 60,000-capacity stadium. If you crunch the numbers, it works out as just a couple of quid per fan per match.
"Therefore, it's very lucrative from West Ham's point of view."
TIF Thoughts on what Kieran Maguire said about West Ham's deal for the London Stadium…
As can be seen in what the finance expert had to say, he believes that the deal to rent to London Stadium is good for West Ham, however, it is not good for the stadium's landlord.
If it were possible for West Ham to go back to Upton Park, would you want it to happen?
Yes, it was far better there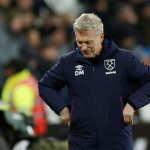 No, I like where we are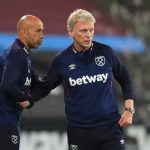 However, with criticism of the London Stadium having been widespread since the Hammers moved there in 2016, perhaps West Ham fans still may not agree that the deal is all that good.
Undoubtedly, though, it is a positive for the Irons that they are swerving losses of £28m a year by not directly running the stadium.