Former Newcastle United defender Warren Barton has been speaking on the latest edition of the Everything is Black & White podcast about all things relating to Newcastle United.
One of the topics that Barton spent a lot of time on was the proposed takeover of the Toon by PCP Capital Partners, PIF and the Reuben brothers that was withdrawn in July 2020.
Barton expressed his frustration at the situation and how Newcastle have gone from being linked with Mauricio Pochettino to having failed to win any of their last eight games under Steve Bruce.
He said: "We all know how close we are. We all can sense it. If it was a new owner and a Pochettino… this club doesn't need restructuring.
"It has the fanbase; it has the identity; it has everything going for it.
"That's why it's so frustrating. I know if someone walked in and changed it around like that, that place would be rocking; it would be a nightmare for the opposition to come and play against them. You would make it intimidating.
"The noise, the atmosphere. People walking into the stadium would be there two hours before – not giving their tickets away because they don't want to be there on a Saturday."
Do you agree with Barton?
Yes, this club wouldn't take much work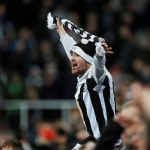 No, there is a lot of work to do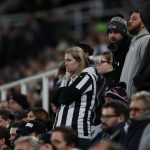 TIF Thoughts on Barton's comments…
A member of the consortium said that Newcastle was the last big club in the Premier League that has not fulfilled its potential and Barton clearly thinks that as well.
This proposed takeover would have made the Toon the wealthiest club in the Premier League and could have led to something special, but it isn't happening as it stands.
The deal is currently going through an arbitration process with the Premier League as Mike Ashley looks to find a way to force it through.
If it does happen then maybe Barton will be right, and the club will achieve what he thinks it could, but until anything happens with the arbitration process, we don't think anything more needs to be said about it.