Tottenham Hotspur fans have slammed the performance of midfielder Moussa Sissoko for his first-half performance against Fulham.
With Manchester City's earlier win over Brighton & Hove Albion, the pressure was on Jose Mourinho's men to try and answer back in the race for a top-four spot in the Premier League. One player who didn't quite seem to get that message was the French midfielder.
The 31-year-old, who is valued at £16.2 million (as per Transfermarkt), hasn't been producing much this season, only managing one goal and one assist in all competitions, and given the pressure that was on the side heading into the game to claw something back, this would be the perfect opportunity to try and make things right.
However, his effort in the first 45 minutes didn't seem to do much to inspire the these Tottenham fans that were watching at home, as they tore into him on social media:
"Sissoko is horrible"
"Sissoko
in ahead of Bale, Dele, Lamela, Lucas & Vinicius,
these are new levels of madness"
"Sissoko
the most irritating player to watch"
"Sissoko
on the right might as well be playing with 10 men"
"Sissoko
has got to go he isn't good enough and never has been"
"I don't understand how
Sissoko
became a professional football player. He plays like a 3 year old."
Would you say Sissoko has improved since he first joined Spurs?
Yes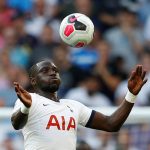 No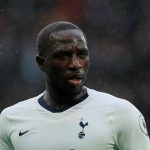 In his defence, he is a central midfielder that is being asked to play out wide, but it looks as if that leeway hasn't been enough to save him from the wrath of the fans.