Football.london's Tottenham Hotspur correspondent Alasdair Gold discussed all of the latest Spurs transfer-related news during the most recent video that has been posted to his YouTube channel. 
He discussed the possibility of Spurs making some January additions to their squad following their 1-1 draw at home with relegation-battling Fulham on Wednesday. While he acknowledged that fans of the north London club will naturally want changes after that result, he went on to state that January additions are very unlikely to be made to Jose Mourinho's squad. 
As to why that is the case, the journalist explained that Tottenham aren't exempt from the financial issues football clubs have endured as a result of the pandemic and stated that things "are not improving" for the club financially at present, making January signings a difficult feat to accomplish. 
Gold said: "I know, and I'm no different, when you have performances like that, you want change. You want changes, you look at people that could potentially come in and make things different – it's not really going to happen unless something amazing happens in the last fortnight of the window because finances haven't changed. 
"Football clubs are pretty stuffed at the moment because I think they expected they would have football fans back in grounds right now. 
"Tottenham Hotspur Stadium was built to be an experience for the day. Nobody's experiencing it, so Spurs, money-wise, are not improving, you know? And that loan they took from the government – that's not for transfers, that's very much for everything within the club and infrastructure and paying. That's not to do with the playing side of things, so nothing's different."
Are you worried about Spurs' finances?
YES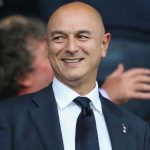 NO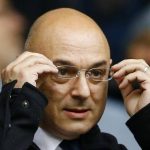 TIF Thoughts on what Gold said about Tottenham Hotspur's finances…
Spurs chairman Daniel Levy has estimated that his club could lose over £150m for the current financial year due to the pandemic, with the Tottenham Hotspur Stadium remaining closed to supporters of the north London club, having a devastating impact on the Lilywhites' finances. 
Their loss of £63.9m for the last financial year, also impacted by the pandemic, was described as 'alarming' by The Athletic's Charlie Eccleshare, so that gives us some idea as to how concerning the anticipated potential loss of over £150m would be for the club and those associated with it. 
With Gold explaining that the financial situation hasn't improved, perhaps it's not a surprise that January signings aren't on the cards, as there may be more important areas for the club to focus their spending at present.