A lot of Newcastle United fans have flocked to a post from Keith Downie, which contains quotes made by Steve Bruce ahead of the Toon's match with Arsenal on Monday.
The Newcastle boss was asked if he had lost the dressing room after overseeing the Toon's dreadful 1-0 defeat to Sheffield United, which saw the Blades win their first league game of the season.
Bruce claimed that he was the wrong person to ask if he had lost the dressing room and that he felt the attitude from his players was good in the recent games against Arsenal, Leicester City and Liverpool.
This has drawn the attention of these Toon fans, who are fuming.
"Walk then. Do the right thing. He's failed, miserably. If he's concerned about the team he claims to support then that is the only thing to do. If he's holding on for a pay off then that tells you all you need to know."
"Yes he has and Newcastle United will 100% be relegated if Steve Bruce stays. It's about time the dinosaur thought about retirement and resigned! Embarrassing!"
"Keith Downie the way that team was set up was a disgrace . But your pals on sky sports still defend him !!!!! . John carver can rightly say he is best coach in the world compared to Bruce and his back room team"
Do you think Bruce has lost the dressing room?
Yes, they have given up on him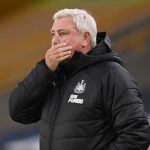 No, it was just one bad performance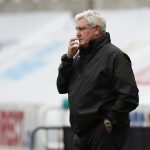 In the games that Bruce mentioned, Newcastle managed to score one goal and lost to both Leicester and Arsenal, so although he might think the attitude was right, they still took very little from any of the games.
This post continued to draw in angry Toon fans, who ripped into the Magpies boss.
"Think at this point, he wants to be sacked. He's just hanging in there for whatever payoff he gets"
@K67647299Roman
"If Bruce doesn't know if he's lost the dressing he is really clueless. Bruce is coming out with all sorts of rubbish. Taxi for Bruce"
"For someone who is meant to be Geordie he shows zero passion for anything to do with the club regardless of he wins or lose"
"He's accepting criticism too, has MA had a little conversation"
The Toon have failed to win any of their last eight games and head to face an Arsenal side who have won four of their last five matches in all competitions, so they could be in for another tough game.
Clearly, these Toon fans have had enough of Bruce, and we will have to see if he can end this poor run of form or if it will go on.