Journalist Alasdair Gold has flat out ruled out the possibility of Tottenham Hotspur letting Davinson Sanchez leave on a cheap deal this window.
The Colombian defender has been something of a bit-part player this season, being used sporadically in the Premier League and gaining most of his minutes in cup competitions.
There was a report last month claiming that AC Milan were willing to take him off Jose Mourinho's hand during this window, which would surely come as a relief to some of the Tottenham fans who aren't big fans of him.
But according to Gold, speaking on the latest edition of his show, just because he isn't seen as important amongst some at the club, doesn't mean that they are going to get rid of him to the first bidder that comes along:
"I saw someone on Twitter told me the other day, 'You know, just get cut-price deals for them all, get them out of there.' Not how it works, especially at Tottenham Hotspur, it just doesn't work that way. No way on earth would Spurs accept £20m for a player they bought for £40m two or three years ago."
Do you think Spurs should sell Sanchez?
Yes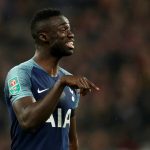 No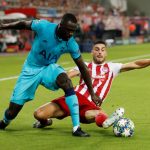 TIF Thoughts on Alasdair Gold's opinion regarding Davinson Sanchez…
Gold's comments actually reflect quite well on Tottenham and show some smart business sense.
Even in this current climate where clubs' finances aren't exactly at their best, that doesn't mean that the club should be desperate to get any and all money that they can get in, and if the club don't think the offer is fair, then they are within their rights to hold out for what they think is a suitable one.
You doubt they'd expect other clubs to do the same to them, and given Daniel Levy's past when it comes to doing 'what's best' for Tottenham, that attitude probably isn't going to change even now.