Tottenham Hotspur fans have been reacting to news that Danny Rose is free to leave in the January transfer window according to reports from Sky Sports.
The news should come as no major surprise, with Rose being left out of Spurs' 25-man squad for the Premier League and not even being given a squad number, but with just six months left on his current contract, the club are willing to let him go now rather than risk losing him for nothing in the summer.
And it was news that caused a little bit of a stir on social media amongst the supporters, with some of them seemingly happy to see him on the chopping block as it were, whilst others felt sympathetic over the fact that someone who has made over 200 appearances for the team to be tossed aside like that.
Do you think that Danny Rose has been unfairly treated by Jose Mourinho?
Yes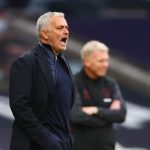 No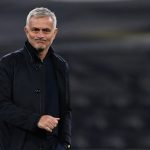 Although it did allow a couple of fans to referencing a rather infamous scene from the noted All Or Nothing: Tottenham Hotspur Amazon documentary about him leaving for Italy.
"Just pay him his last 6 months and let him leave. At his point not even Big Sam would swap a fish and chips him. Sheffield or West Brom is about his only hope of staying in Prem."
"Don't think fans should laugh at one of our players I wish him all the luck and hope he's happy"
"Tier 0. he's finished mate"
"What coach/manager would ever take on Danny Rose after THAT Amazon episode?!"
"Hope Rose can go & play well"
Guess we'll just have to wait and see whether or not anyone is going to be willing to take the risk on buying him now or just waiting to get him for free.