Plenty of Leeds United fans have rallied around talkSPORT presenter Adrian Durham following his comments on their style of play.
It has attracted a lot of debate in recent times about whether or not it is sustainable in the Premier League, especially after their 6-2 defeat at Old Trafford leading to head coach Marcelo Bielsa to come out and launch a staunch defence of his system. It happened again after their 3-0 defeat to Tottenham Hotspur, with former Leeds man Rio Ferdinand saying (on BT Sport, via Leeds Live) things need to change going forward.
But it appears as though the ever-controversial pundit Durham appears to be one of the people sticking up for Bielsa's men right now. Speaking on talkSPORT recently, he claimed that Leeds United will probably stay in the division, and do it in style, a perfect combination.
This led to a flood of praise for him from Leeds United fans on social media, using his comments as a sort of rally cry to stick up for their side:
"People want him to change to fit in with the boring stereotypical English manager that has attended all the Uefa Coaching coarses. Otherwise it shows up how dull the Uefa perception of how they think the game should be played is."
"well said adrian. Finally someone in the media that realises a newly promoted team sitting middle in the prem, with 3 centre backs out yet still playing attacking football. liverpool aren't the only team with injuries at the back."
"He couldn't be more right, talking sense as usual but we, bielsa and Leeds United don't need validating as a coach or how we go about playing football by anyone. If your happy as a newly promoted team to not try then great for you, personally I wouldn't be, go down trying"
"There's no problem just the usual media trash surrounding our club and the uneducated guff from so called football fans! I'm absolutely loving our football especially after 16 years of almost continuous rubbish"
"Thank you. People just want Leeds to fail because they don't like us. They want us to fail."
"Only people that have a problem are non Leeds fans & it's brilliant to see"
Are you a fan of Leeds United's style of play?
Yes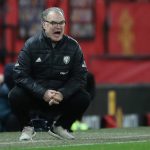 No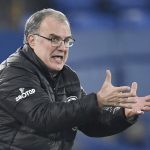 You do start to wonder at what point this debate will be put to bed, and if we're going to have to go through it again next season if Leeds stay up.