Tottenham Hotspur fans have been reacting to the latest news regarding the potential exit of Dele Alli this transfer window.
The midfielder has been linked with a move for the midfielder for some time now, with traction picking up following the French side's appointment of Mauricio Pochettino. However, things have become just a little bit more complicated than that in recent days, with reports claiming that his place in the squad could be filled by the return of Christian Eriksen from Internazionale.
Now though, there is a third player to add into the mix. According to RMC Sport, there could be a third player involved, with PSG's Leandro Paredes now being courted by Inter.
However, a number of Spurs fans didn't take kindly to this latest twist, insisting that in that three person move, by letting the 24-year-old go would essentially mean them ending up on the wrong side of the deal:
"Dele leaving Spurs isn't megotiations going in the right direction in my book."
"YOU DON'T SWAP DELE FOR ERIKSEN. COMMON SENSE."
"Jose just needs to give Deli a run of games to prove himself"
"How is that the "right direction" in any universe?"
"They better put a buy back clause in the Dele deal"
"Got a headache just reading that. PSG are going to push hard for Dele all window. Levy will probably surrender to a loan deal very late on."
"I'm astounded at people thinking this is possible.

IT'S NOT. AND YOU DON'T SWAP DELE FOR ERIKSEN. COMMON SENSE."
Do you think Alli will leave Spurs in January?
YES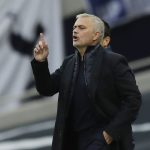 NO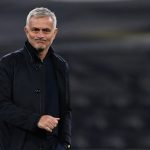 It's all becoming a set of dominoes on the transfer front, and it looks like we're just waiting for the first one to go, then the other two should follow afterwards.