Mark Douglas has been speaking on the latest edition of the Everything is Black and White podcast about all things relating to Newcastle United.
The main topic of the episode was the new diplomatic agreement reached between Qatar and Saudi Arabia and what it could mean for the proposed takeover of the Toon.
The agreement could see the media war between Qatar and Saudi Arabia end, which may prove to be significant because one of the main issues with the proposed takeover was the piracy of beIN SPORTS' streams by a Saudi-based company.
Saudi Arabia also blocked beIN in its country, which with the nations' disagreements hopefully ending, could now be reversed, and Douglas feels like the agreement is good news.
He said: "To me, it feels significant, it feels like this could be the start of a new approach, a new way of doing things.
"This was not a deal that was supposed to be blocked – the Premier League always maintained that the top six clubs were not a problem, they did not oppose it.
"They say that the issues were procedural issues that could have been solved.
"Then that becomes a real test, doesn't it, if some of the issues around Qatar are removed.
"They have to take another look at it. It feels like if you were talking about things in the background being significant, this has to be one of the biggest things that's been a problem."
Do you think this is significant for the proposed takeover?
Yes, it will help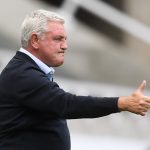 No, it will have no impact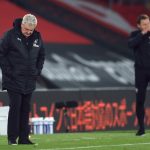 TIF Thoughts on Douglas' view on this new agreement…
The Chronicle reporter seems to feel that this could be important for the takeover to at least be looked at again, as with Qatar and Saudi Arabia coming to an amicable agreement over their differences, that would be a big problem removed.
Of course, what happens next is unknown, but it does feel as if this new agreement reached could be helpful for the takeover, and we agree with Douglas that this could be significant, though it remains to be seen as to what extent.