Keith Patterson, a member of Newcastle Consortium Supporters Limited (NCSL), has been speaking on the latest edition of NUFC Matters with Steve Wraith and Liam Kennedy about all things relating to Newcastle United.
The main topic of conversation was the Toon's proposed takeover by PCP Capital Partners, PIF and the Reuben brothers that was withdrawn in July 2020.
Since then, an arbitration case started by the club against the Premier League has been taking place, and NCSL has launched their own legal action.
This led Patterson to talk about where he sees the takeover and the legal proceedings.
He said: "So, this is where I think it is. I am confident there will be a takeover, because with my own eyes, I have seen the arguments we've got against the EPL. I have seen them, and I have got evidence of them, and I have got evidence sitting on my desk now that, to me, are winnable and indefensible actions.
"When people say to us, 'who will go to court first?' It's really up to the Premier League. I don't think they'll let me going first because I have openly said that I have got arguments that we've put to the Premier League and they couldn't answer them; and they've never tried to answer them, they have just said, 'We're not going to expedite your case or let you go ahead of the club.'
"So, I accept that, I accept that they have grounds to let the club go first. Who will go from the club first? According to everybody and his granny, it's Nick De Marco and Shaheed Fatima. Fantastic, top of the game, probably the best two at what they do in the country.
"They've got points which could even go in pre-arbitration, but if it goes to arbitration, and it's a fair and open and clean procedure, I think we'll win that."
Do you think the legal case will be successful?
Yes, this will give us the takeover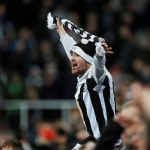 No, this will fail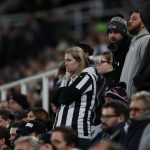 TIF Thoughts on Patterson's comments…
From what Patterson has said here, he sounds confident that this takeover will eventually happen.
The whole process has been going on for so long now, but maybe we are edging towards a conclusion on this saga.
The Premier League was initially handed this deal in April 2020, and here we are near the end of January 2021, and there has still been no official decision.
If this takeover eventually goes through, then the Toon will be backed by some serious wealth and the potential owners did sound ambitious, while Patterson sounds confident that this proposed takeover will finally happen.
So we will just have to see if anything changes on this situation in the coming days or weeks, though it is surely a positive sign those close to the impending court case are feeling good about the potential outcome.